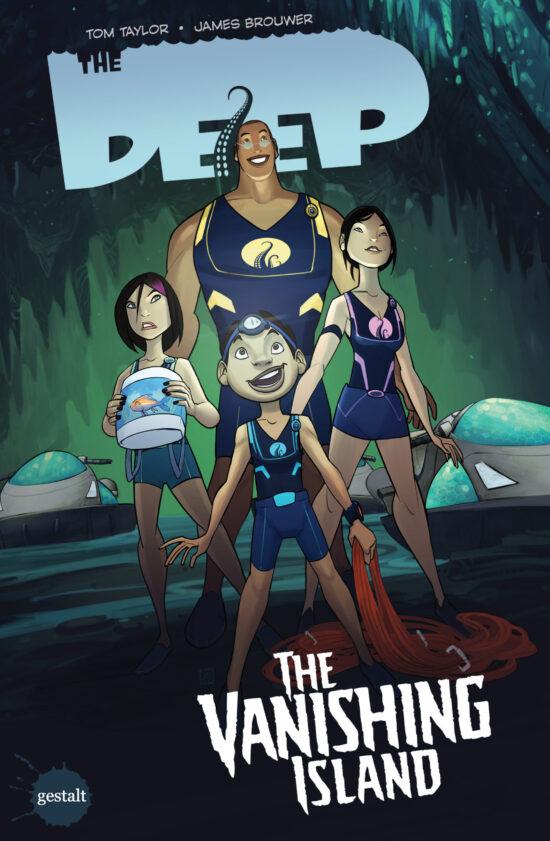 $20.00
Now a major worldwide animated television series!
Journey into The Deep with the daring aquanaut family, The Nektons, aboard their state-of-the-art (and oh so shiny) submarine, The Aronnax!
When an island is 'completely not hit by a tsunami', a new investigation begins for the daring aquanauts, the Nekton family. Danger, secrets, peril, ancient messages, shocking revelations, and the first word to rhyme with 'orange'.
The Nektons are back, along with Jeffrey the Fish, in an adventure every bit as mysterious as the deep blue sea.
Written by Tom Taylor. Artwork  by James Brouwer
ISBN: 978-1-922023-05-6
80 pages, Full colour.