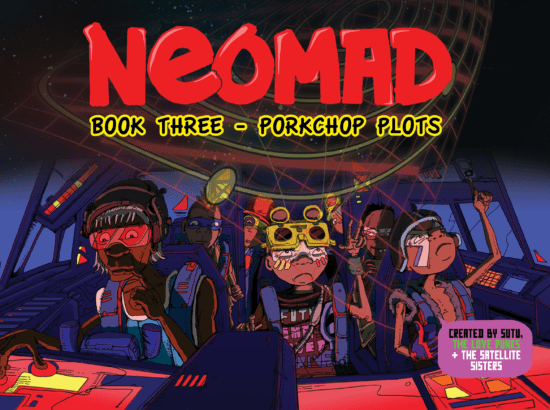 PDF
$5.00
The Love Punks and Satellite Sisters must join forces to save a gigantic tourist shuttle from intergalactic catastrophe!
Neomad is a fictional fantasy based on real characters, places and stories that connect the people to their country and aims to bring attention to the rich Indigenous cultural resources of the Pilbara in Western Australia, equally as rich as the vast mineral resources of the area. As part of the Yijala Yala Project, a group of 30 young people from the Ieramugadu (Roebourne) in the Pilbara have been collaborating with Sutu, creator of the multi-award winning NAWLZ interactive comic series.
Written & Illustrated by Sutu, The Love Punks & The Satellite Sisters.
Published in collaboration with Big hART.
ISBN: 978-1-922023-27-8
60 pages, Full colour.
eBook PDF File
CONTINUE SHOPPING
Categories: Adventure, All-Ages, Digital, First Nations, Science-Fiction
Tags: Big hART, digital, Ieramugadu, Love Punks, Neomad, Sutu, Yijala Yala