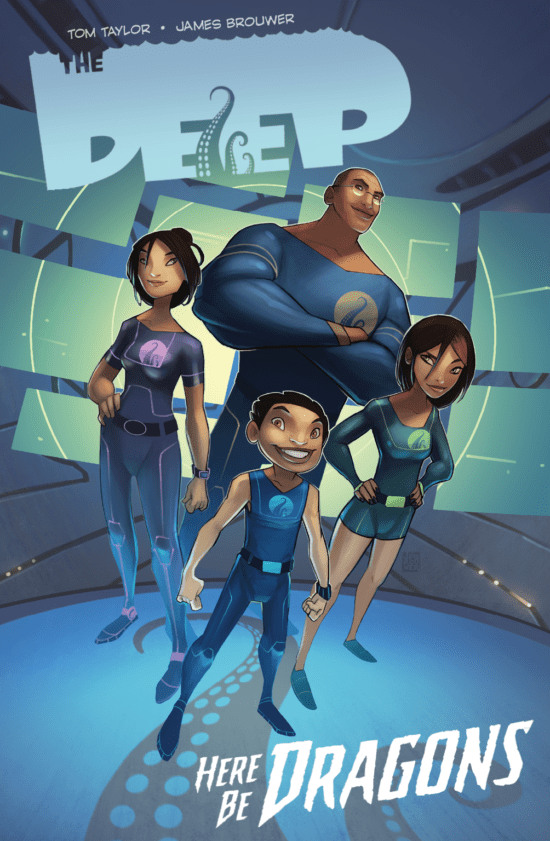 $20.00
Now a major worldwide animated television series!

Journey into The Deep with the daring aquanaut family, The Nektons, aboard their state-of-the-art (and oh so shiny) submarine, The Aronnax!
When an earthquake off the coast of Greenland leads to strange reports of monster sightings, William and Kaiko Nekton, along with their kids, Fontaine and Ant (and of course, Ant's pet fish, Jeffrey), dive into the mystery! Will they find what they're looking for? Will they teach a fish to fetch? Will they be accidentally eaten?
Find out in the all-ages adventure from #1 New York Times bestselling author, Tom Taylor (Seven Secrets, Neverlanders, Nightwing, Injustice: Gods Among Us, All-New Wolverine) and James Brouwer (Justice League Beyond).
Written by Tom Taylor. Artwork  by James Brouwer
ISBN: 978-1-9220230-8-7
80 pages, Full colour.