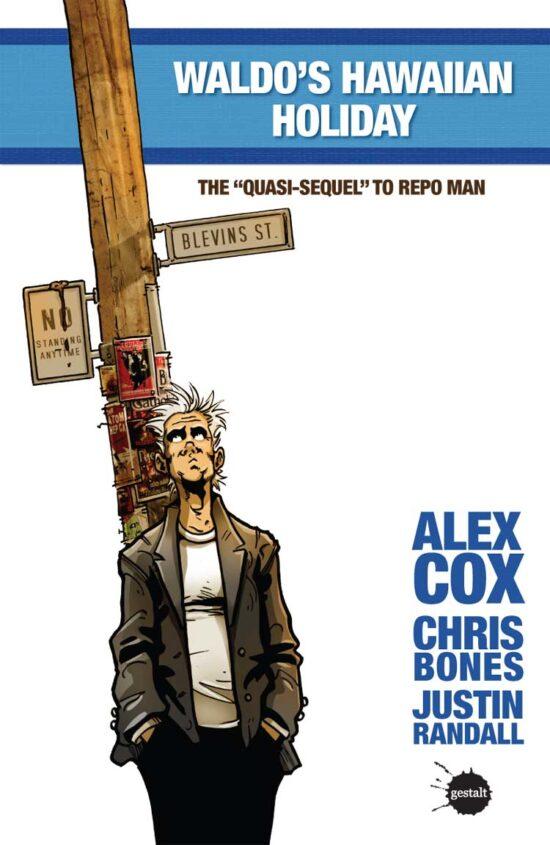 $35.00
The graphic novel quasi-sequel to cult film REPO MAN.
"In 1994, ten years after I made REPO MAN, I became interested in the idea of a sequel. Specifically – what had happened to Otto, during his ten-year absence from Earth? And what would he make of the changes which had taken place in his absence? Otto, it would appear, has been held prisoner, in great luxury, on the planet Mars. Now he has returned to Earth, and changed his name — to Waldo." – Alex Cox
Waldo, recently returned from Mars, is forced to choose where his allegiance lies — his boss, Duke Mantee, or the sex goddess, Velma; money or knowledge; the past or the future; Earth – or Mars? 

Written by Alex Cox. Illustrated by Chris Bones. Colours by Justin Randall.
ISBN: 978-0-9775628-2-4
176 pages, Full Colour.