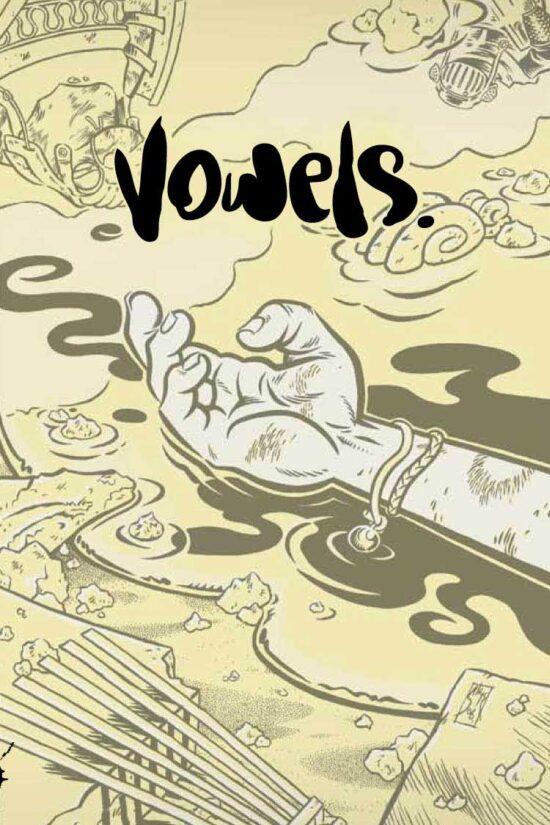 $20.00
Simple forms, detailed worlds, real characters.
Spanning five imaginary eras, VOWELS examines the human condition through eyes that aren't human at all and serves as a gentle reminder to look at ourselves and all that we are capable of.
"Ogden is an enormously stylish artist, and he's made an ambitious debut." – Publisher's Weekly
"Awesome art direction and narrative. Truly an inspiring and reflective piece of brutality and beauty that deserves to be read by all." – Justin Randall
Winner of the Gold Ledger Award.
Written & Illustrated by Skye Ogden.
ISBN: 978-0-9775628-1-7
88 pages, Black & White.