View cart
"The Deep: Here Be Dragons" has been added to your cart.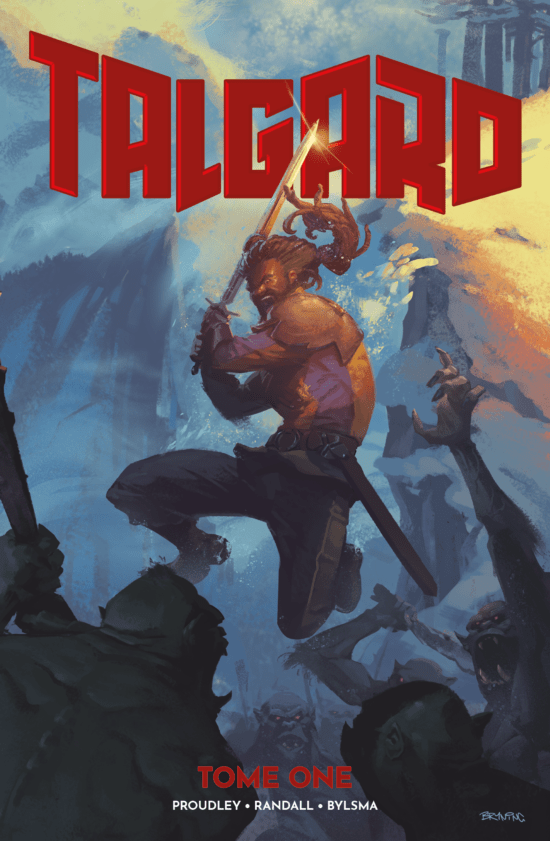 $15.00
In a world of swords and sorcery, Talgard is a barbarian whose brain is a greater weapon than his brawn, with wit as sharp as his blade.
A collection of short comic stories from the world of Talgard, each illustrated by an emerging or established Australian comics storyteller.
Written by Gary Proudley
Illustrated by Jake Bartok, James Brouwer, Mitch Collins, Holly Fox, Scott Fraser, Katie Houghton-Ward, Marc Noble, Skye Ogden, Craig Phillips, Sarah Winifred Searle, Trev Wood
Cover by Sacha Bryning
Colours by Justin Randall
Letters by Wolfgang Bylsma
ISBN: 978-1-922023-37-7
56 pages, full colour
CONTINUE SHOPPING
Categories: Anthology, Fantasy, Sword-and-Sorcery
Tags: Craig Phillips, Gary Proudley, Holly Fox, Jake Bartok, James Brouwer, Justin Randall, Katie Houghton-Ward, Marc noble, Mitch Collins, Sacha Bryning, Sarah Winifred Searle, Scott Fraser, Skye Ogden, Talgard, Trev Wood, Wolfgang Bylsma