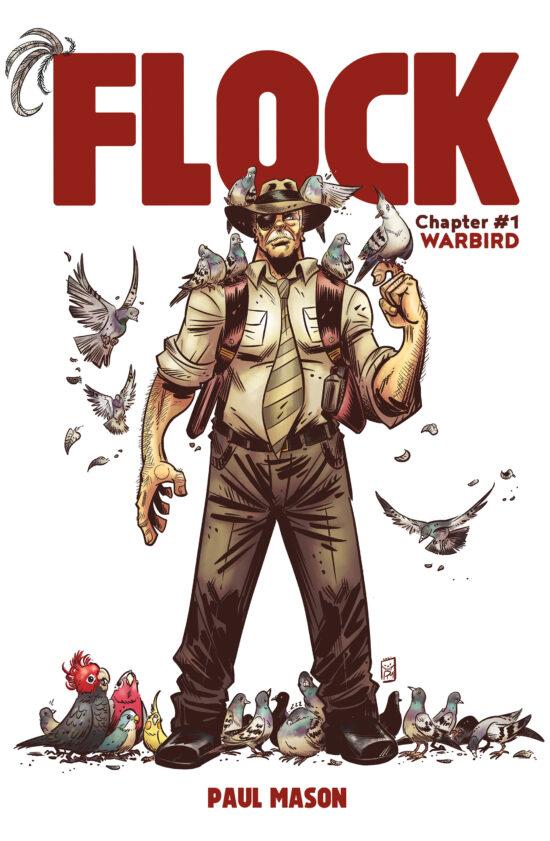 $20.00
Sometimes the best stories are the ones told over a beer…
Take this old Digger, for instance. On a quiet, sunny day at the pub, this old bloke decides to reflect on his curious life to a mystified bartender. Starting as a boy in the Great War, the yarn becomes a tale that is stranger than fiction as he reveals his time with the Australian Army in the Signals Corps.
His life story soon spirals into adventures featuring mobile pigeon coops, the early days of the C.S.I.R.O., the disappearance of Harold Holt, World War II, the Emu War, Vietnam, the Second Emu War… wait, what?!
part action/adventure, part war story, part comedy, part pigeon…? add a smidgen of science-fiction and a dash of history and one thing's for certain: this is a story you'll not soon forget! join the flock now!
Written and illustrated by Paul Mason.
Edited by Amanda Bacchi.
Lettered & designed by Wolfgang Bylsma.
ISBN: 978-1-922335-25-8
48 pages, Full Colour
Oversize (215 x 294mm)