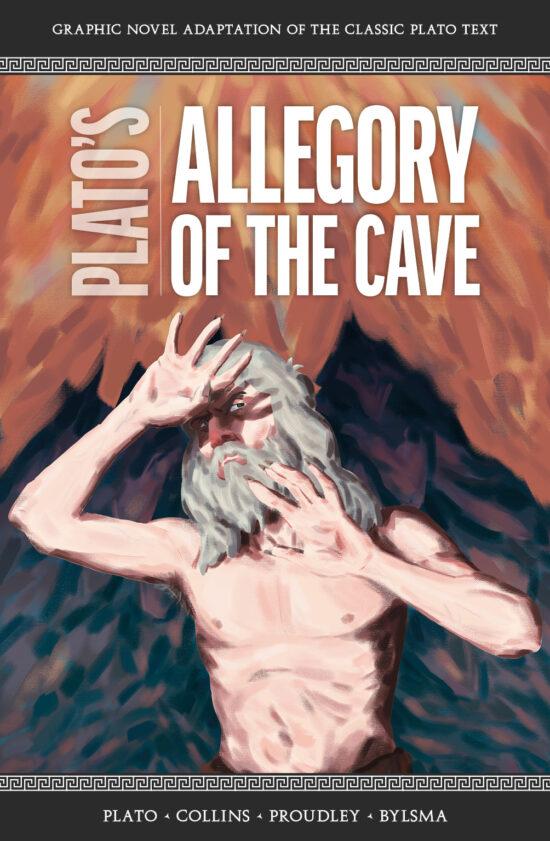 $15.00
Plato's Republic is one of the most important works of both philosophy and political theory in the Western canon. Arguably the most famous section of the Republic appears at the start of book VII, The Allegory of the Cave, which explores the effects of education on how we perceive the world around us. The famous allegory is adapted here into the comics medium.
As a Socratic Dialogue the Allegory of the Cave is wonderfully suited to this adaptation. The vast majority of the text, as translated by Benjamin Jowett, has been recreated verbatim in the comic. For comparison sake, the entirety of the prose text is also presented as back matter in the comic.
Using clear and concise story telling, this adaptation adds clarity and depth to the words of Plato. A beautiful keepsake for those with an interest in Plato's work and an invaluable aid for students hoping to improve their own study and understanding of the great philosopher's work.
Mitch Collins is a comic book artist living & working in Melbourne, Australia. His past works include Talgard from Gestalt Publishing, and Skyscraper, written by Ryan K Lindsay.
Gary Proudley is a comic book writer living in Melbourne, Australia. His previous works include Talgard and Proud Heart: the Love of Achilles, both from Gestalt Publishing.
Wolfgang Bylsma resides in Perth, Australia. He is the publisher and editor-in-chief of Gestalt Publishing, and has been a mainstay of the Australian comics scene for more than a decade.
CONTINUE SHOPPING
Categories: Literary, Philosophy
Tags: Allegory, Benjamin Jowett, Gary Proudley, Mitch Collins, Plato, Republic, Wolfgang Bylsma
Brand:
Sequential Press
Imprint specialising in Philosophical and Educational comics and graphic novels.