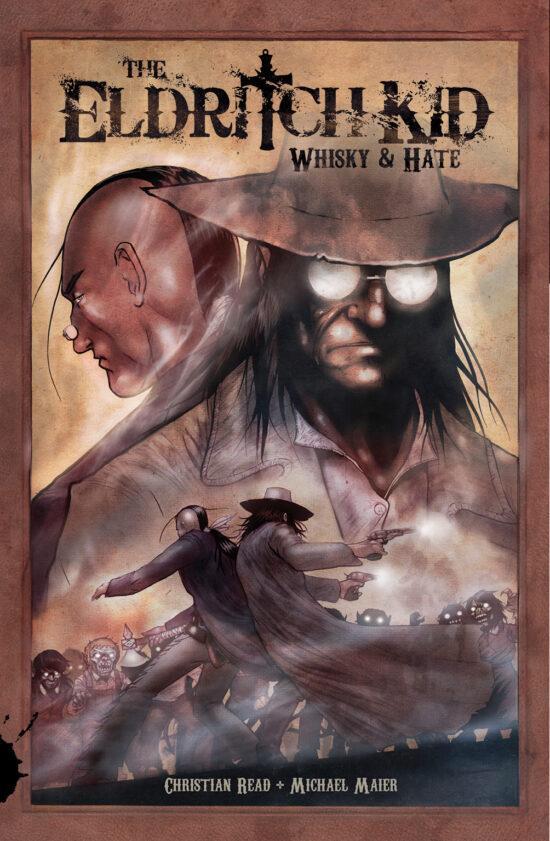 Eldritch Kid: Whisky & Hate
$30.00
An old West where every myth, monster and magic are real.
Ten Shoes Dancing is a shaman of the Lakota people and an Oxford scholar. Riding shotgun on a group of pilgrims heading West, he encounters the dime novel hero known only as the Eldritch Kid. Famed as a hero and champion, sadly, the Kid isn't all he seems. But there's bad times coming for the convoy, sour ground to cross, and the price Ten Shoes will pay for the Kid's help might be too damn high.
Written by Christian D. Read. Illustrated by Michael Maier.
ISBN: 978-0-9807823-5-6
112 pages, Full colour.