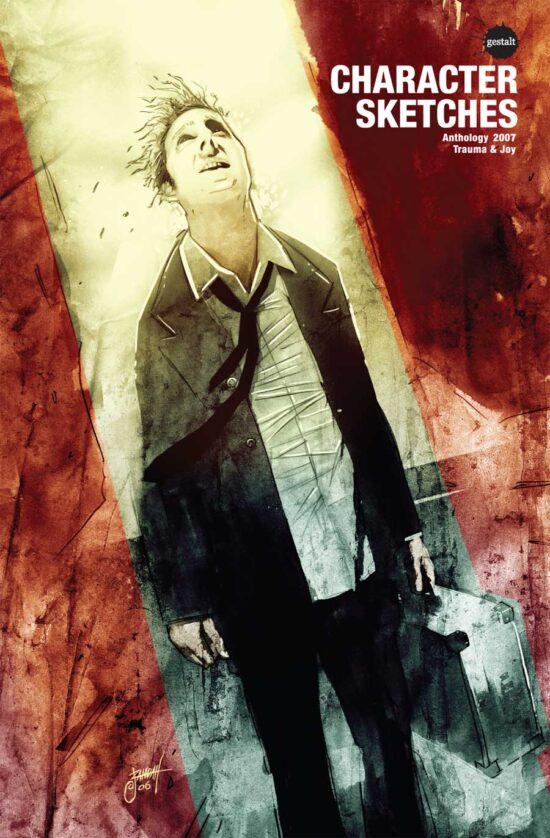 $15.00
Gestalt's debut publication; an anthology featuring incredible Australian talent.
Exploring the themes of Trauma & Joy, 'Character Sketches' is an anthology containing emerging comic and illustration talent from Australia including Shaun Tan ('The Arrival'), Justin Randall ('30 Days of Night'), Christian D. Read ('Eldritch Kid') and more, with an introduction by Terry Dowling.
Fractured moments, lives as train wrecks, curiosities of the everyday, simple pleasures, reminders of death; vignettes of people captured in response to their own perceptions and experiences of trauma and joy. Character Sketches.
Cover art by Justin Randall.
ISBN: 0-9775628-0-8
52 pages, Black & White.