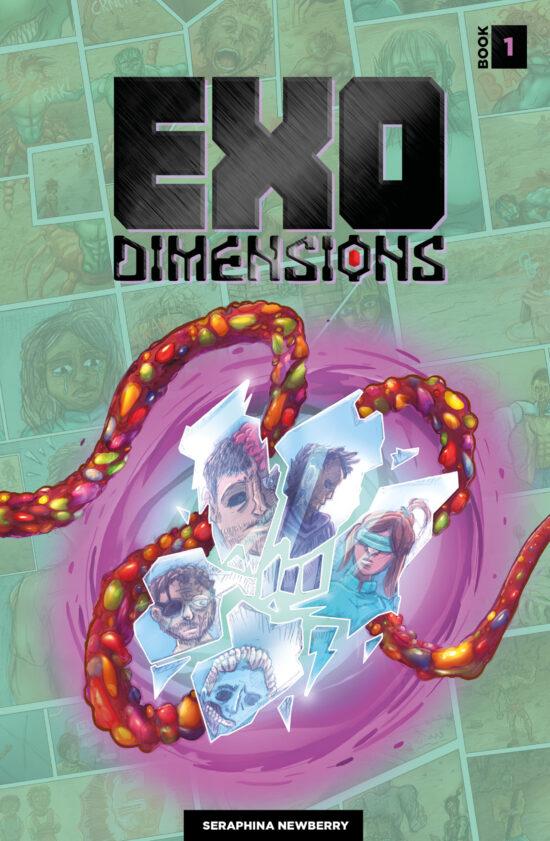 $15.00
A Stick Mob Graphic Novel, produced in partnership with the Indigenous Literacy Foundation
Written and illustrated by Seraphina Newberry. Coloured by Justin Randall.
Mutants, Cyborgs, failed clones and emotional wounds. Exo-Dimensions is uncompromisingly raw and heartfelt.
A roller coaster ride into central Australian Indigenous creation stories, interwoven through family relationships and sheer adventure!
The past catches up with the future in intimate moments of connection and mayhem.
"What Seraphina has created with Exo Dimensions feels like an explosion of imagination, somehow captured on the page. It bursts at the seams with new ideas. It pushes at the edges of each panel. Every page brings with it another shocking, startling, hilarious, devastating revelation." – Eisner-shortlisted graphic novelist Campbell Whyte, from his foreword.
ISBN: 978-0-648741-39-8

48 Pages, Full Colour
STICK MOB is a creative studio based on Arrernte Country, Mparntwe – Alice Springs – founded by teenagers.