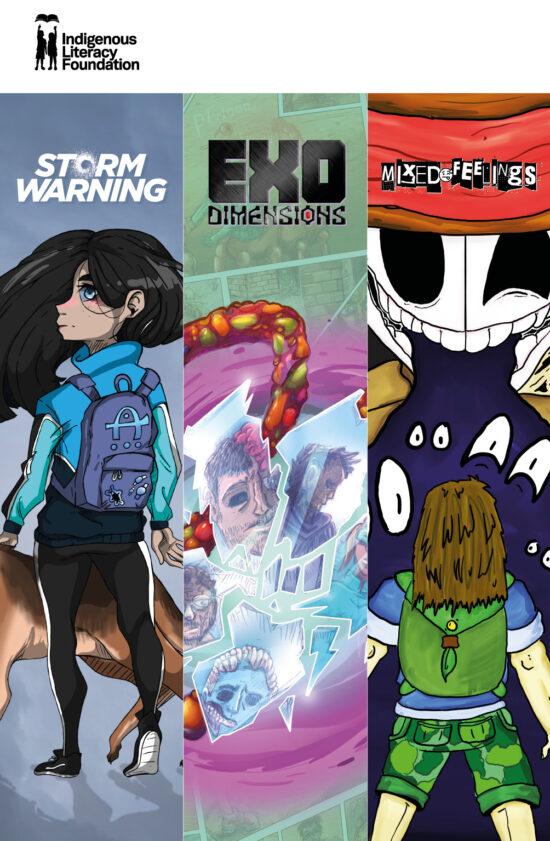 Indigenous Literacy Foundation Bundle
$35.85
Throughout 2018 and 2019, the Indigenous Literacy Foundation supported a series of graphic novel workshops for four aspiring creators on Arrernte Country (Alice Springs), with mentors Wolfgang Bylsma and Brenton McKenna.
The results of these workshops were three graphic novels; Mixed Feelings, Exo Dimensions, and Storm Warning, written and illustrated while the creators were still in high school.
These books address topics such as climate change, intergenerational trauma and healing, and two-way cultural learning against the backdrop of life in Central Australia.
CONTINUE SHOPPING
Categories: Indigenous, Stick Mob, Young Adult
Tags: ILF, Indigenous, Stick Mob
Brand:
Stick Mob
First Nations creative studio on Arrernte Country, established by teenagers with the support of Gestalt and the Indigenous Literacy Foundation.